Quintin Goynes | UltraVulgarSuperFiend
This year's 2016 AVN Winners have been decided. Fortunately, everyone over 18 has the right to know this kind outcome. Ideally, AVN–which is Adult Video News–hosts an award ceremony to honor the top pornographic movies and adult products in today's market. This particular ceremony took place on January 23, 2016 in Paradise, Nevada in an infamous casino.
Best New Starlet
Female Performer of the Year
Best Actress – Film
Best Non-Sex Performance
Best Tease Performance
On Ultravulgar.com there are more than a dozen highlights that show the top producers and models of today's industry of adult entertainment. A number of well-known images and performer links are to follow. Further. AVN does host a website that is filled with similar reference material, but the job is to immediately identify to the best performers in porn. Keep it vulgar.
More after the jump…


My first virgin pussy and ass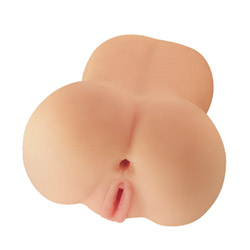 Riley Reid is a big hit in the porn industry. After her turning 19 her endeavors opened up with a quick step–making videos and serving as an extremely social elite. As her progress enhanced Riley's positions to gain ground, her character continues to remain in the limelight for adult entertainment. In relation, there is always a video that can please porn enthusiasts.
[youtube https://www.youtube.com/watch?v=NezMRojyRoM]
And Again …
[youtube https://www.youtube.com/watch?v=Y_GaZm7ujd8]
Furthermore, viewers are guaranteed to recognize Riley Reid and a few others as the AVN Awards Ceremony slowly sinks in as this years comes along.

2016 AVN Awards
[youtube https://www.youtube.com/watch?v=WcfRJgs2FgI]
WINNER: Social Media – Riley Reid – Riley Reid
Bio Description
PLEASURE PRODUCTS
Best Condom Manufacturer – Kimono
Best Enhancement Manufacturer – Classic Erotica
Best Fetish Manufacturer – Spartacus Leathers